Salvador
For my laki
He knew where to find the dragon
hiding under tree bark,
could listen for its scratching
in that thunder of insects and bird song,
could feel its pulse with a saw.
We saw him cut open
the tree-belly, while he showed us
how he tamed it: hand gripped tight
around the writhing tail. We watched him
pull the dragon out, breath steaming.
He taught us how to shine its scales
and how he picked its teeth
with the softest edge of his knife.
But, still, he kept the secret of the metal rod
used to twist that stare into its eyes.
This was the dragon he could conjure
to sleep: sap its power and still
its movements with the sharp
sting of chemical amber.
Ours was the dragon-man
with fingers curled by his flames.
Ours was the carpenter
with sawdust in his eyes:
he who could,
with a single breath,
blow life into a plank of wood.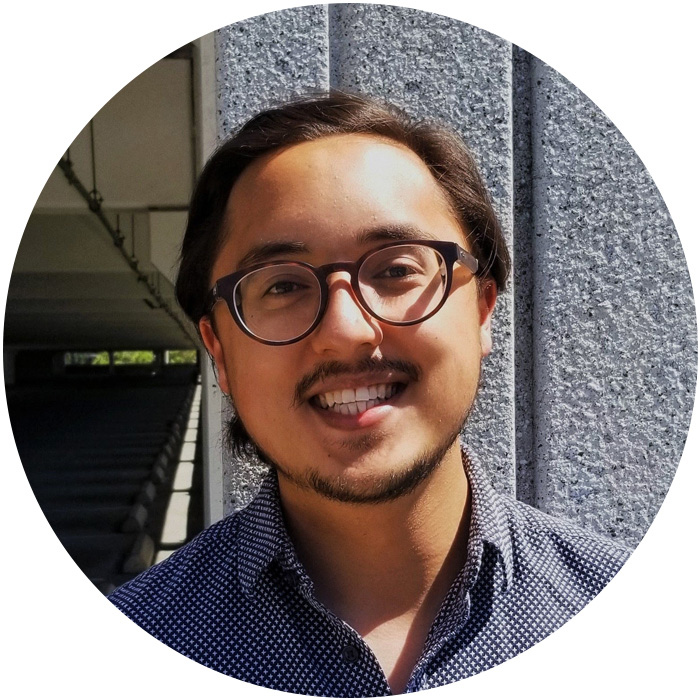 Julian Parayno-Stoll is a poet living in San Jose, California. His work has been performed at Play On Words and Flash Fiction Forum and has been published in De Anza College's Red Wheelbarrow student magazine, where it won first prize in poetry. He holds a BA in philosophy from UC Santa Cruz. • Photo by the author