Wedding Departure Haibun
After Ocean Vuong
Consider the air. Thin, weightless. Who knew such heft of metal wings could take flight through nothing, through invisibility. I imagine the air carries us: a lift, aloft, a life towards what is possible, leaving behind the steel trap of martial through marital law, leaving a city closed in on itself like the petals of a dying sampaguita, its decaying scent heavy in the air, an air that once was light. Weightless. An air in which our wedding doves took flight when released from the papier-mâché bells that hung over our heads as we danced, forgetting, for a moment, the urgency of our own departure, watching feather wings take flight in air saturated with the smell of sweat and laughter, lechón and sweet cake—the paper of pesos fluttering in the glide of our first dance, pesos pinned to our clothes (my white gown, your white suit): a gesture to bestow prosperity despite departure.
Consider departure. Depart from here. Leave. Take leave. Consider the calm in departure. To part. To separate. To de-part. The split of something once joined. Consider departure. The split from home but to leave in union with another. With you. To leave for the air between here and there. Over there. More air? Perhaps. Over there: more space to breathe. More room to move without considering every move. More air to feel on my skin. Light and thin.
Consider the calm in departure. Now consider urgency in flight. The rapid flap of wings to escape the earth, to resist gravity. To break away into air. Into breath. Weightless into summer light, brilliant with more—
A breeze in my hair
The weight of wings free to soar
To leave this home/land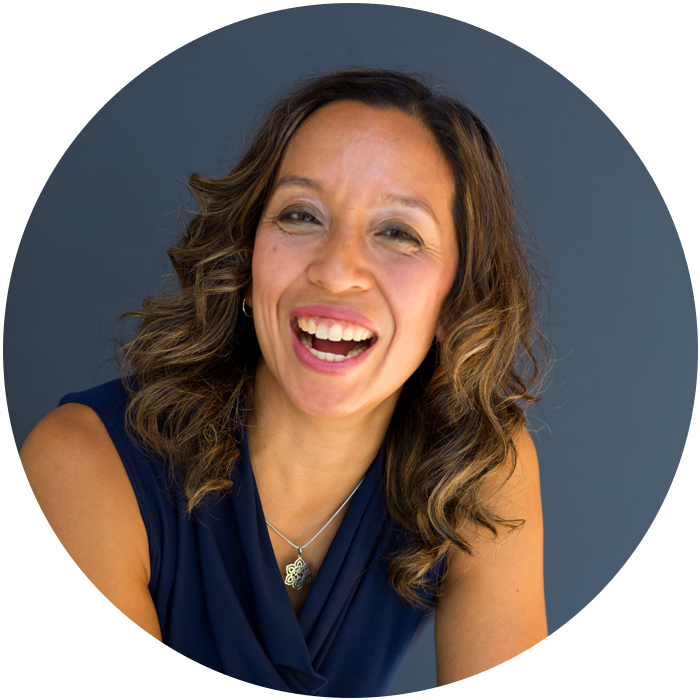 Leslieann Hobayan is a poet-writer, devoted yogi, and a VONA alum whose work has appeared in The Rumpus, Aster(ix) Journal, The Grief Diaries, and Rigorous, among others, and has been nominated for a Pushcart Prize and for 2018 Best of the Net. She has been awarded the James Merrill Fellowship for Poetry at the Vermont Studio Center, a Mid-Atlantic Arts Foundation writing fellowship for a residency at Millay Colony for the Arts, and an artist grant for the Bread Loaf Orion Environmental Writers Conference. Currently teaching at Rutgers University, she has served as a writing mentor for youth at Urban Word NYC and has taught creative writing at UC–Santa Cruz and Montclair State University. A practitioner of Bhakti yoga, she is also a 500–hour certified yoga instructor who teaches Vinyasa, meditation, and Kundalini yoga, and sometimes goes by her spiritual name, Surya Gian Kaur. • Photo by Maggie Yurachek.